TransAsia Flight GE222: Taiwan Airways plane crash kills at least 40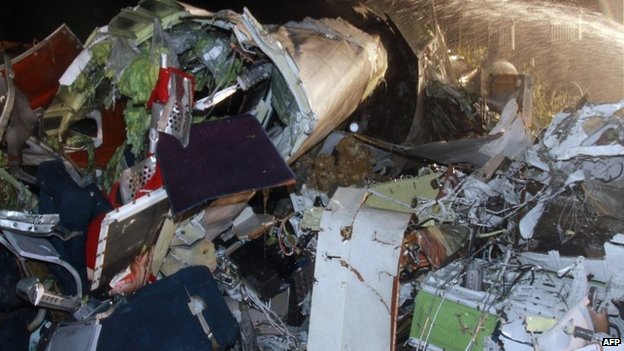 A Taiwanese passenger plane has crashed after a failed emergency landing in Taiwan, killing more than 40 people.
10 survivors, 48 dead in Taiwan's worst air disaster in 12 years
The domestic flight crashed near Magong airport on the outlying Penghu island with a total of 54 passengers and four crew on board.
The flight GE222 aborted its initial landing but then still crashed. It was a very stressful scene with around 190 military personnel joining rescuers in the search for survivors.
'Plane in flames'
11 people were sent to hospital with injuries while a few empty apartment buildings adjacent to the runway caught fire. Luckily no-one was inside at the time and the fire was extinguished.
Flight GE222 was an ATR 72 turboprop aircraft which departed from the southern municipality of Kaohsiung at 17:43 however lost contact with controllers at 19:06.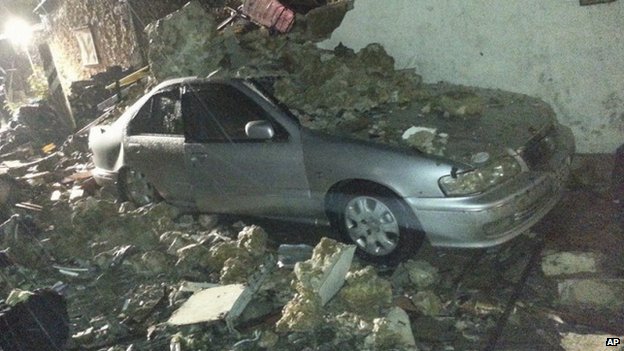 Local media reported that the plane was found at Penghu island's Xixi village in flames.
TransAsia Airways' The General Manager of TransAsia Airways; Hsu Yi-Tsung has tearfully apologised for the accident and promised to spare no effort in the rescue operation and to transport relatives of passengers on the flight to Magong on Thursday morning.
The day before a tropical storm call Typhoon Matmo had battered Taiwan relentlessly.In spite of this, an official at the Civil Aeronautics Administration told Reuters that bad weather at the time of the crash did not exceed international regulations for landing.
The Typhoon caused a lot of flights to be cancelled however this embargo was lifted only 15 minutes before Flight GE222 took off.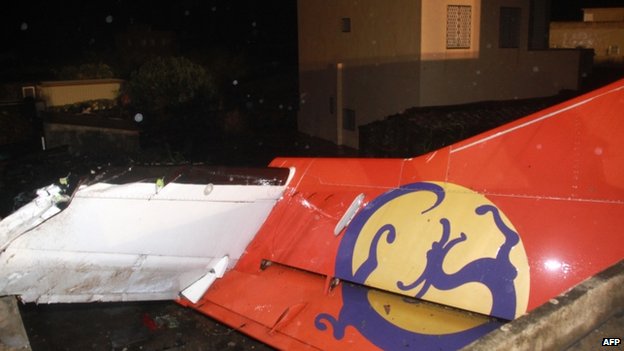 In May 2002 a China Airlines jet broke apart shortly after take-off from Taipei killing all 225 people onboard. Investigators put this down to the aircraft having had fatigue cracks and corrosion near where it was repaired after an earlier accident.
Rough weather
Officials have assured it was safe for the flight to take off despite over 200 flights being cancelled during the day due to the weather.
The mother of one of the victims, her 27 year old son, screamed at TransAsia Chairman Vincent Lin when he arrived to pay respects at the funeral hall Friday.
The plane's black box has been recovered and sent to the main island of Taiwan for analysis. One of the flight recorders was damaged in the fire after the plane crashed and for this reason it wasn't immediately clear when results of the investigation would be made public.
https://www.colindurrant.co.uk/wp-content/uploads/2017/11/gloriosa_rothscildianna.jpg
0
0
Colin Durrant
https://www.colindurrant.co.uk/wp-content/uploads/2017/11/gloriosa_rothscildianna.jpg
Colin Durrant
2014-07-25 18:34:00
2015-01-16 20:05:55
TransAsia Flight GE222: Taiwan Airways plane crash kills at least 40