Algerian Flight #AH5017 has crashed with no survivors
This is truly beyond the joke. Another week and another plane goes missing with strong suggestions that it has crashed with no survivors. Two French fighter jets where dispatched to look for the missing flight AH5017.
The flight was bound for Algeria and carrying 116 passengers. 6 of which were crew and the rest passengers. The news has shocked the world as yet another aviation disaster hits the headlines after such a short space of time since the MH17 flight was blown out the sky as it flew over Eastern Ukraine.
The aircraft took off from Ouagadougou in Burkina Faso at 0117 hrs, local time, and was supposed to land in Algiers at 0510 hrs, local time, but never reached its destination.
The flight had been asked to change route because of a storm, half an hour after its departure. Satellite imagery from Eumetsat clearly shows a large storm in the flight's path at the time of the apparent diversion.
It is thought that the aircraft re-routed over a remote and uninhabited mountainous region of Mali.
The BBC's Alex Duval-Smith in Mali says there was "very bad weather" in the area, as well as "armed groups"
Algerian Prime Minister Abdelmalek Sellal reportedly told Algerian radio: "The plane disappeared at Gao (in Mali), 500km (300 miles) from the Algerian border."
The area leading up to the Algerian border is vast and sparsely populated.
The plane is operated by Air Algerie and chartered from Swiftair who said the aircraft was an MD83. 
According to reports, the aircraft was not far from the Algerian border when the captain was requested to make a detour because of poor visibility and to prevent the risk of collision with another aircraft on the Algiers-Bamako route.
It was after this change in the flight path that contact was lost.
Flight AH 5017 flies the Ouagadougou-Algiers route four times a week. It has also been reported that the plane was quite old according to aviation experts.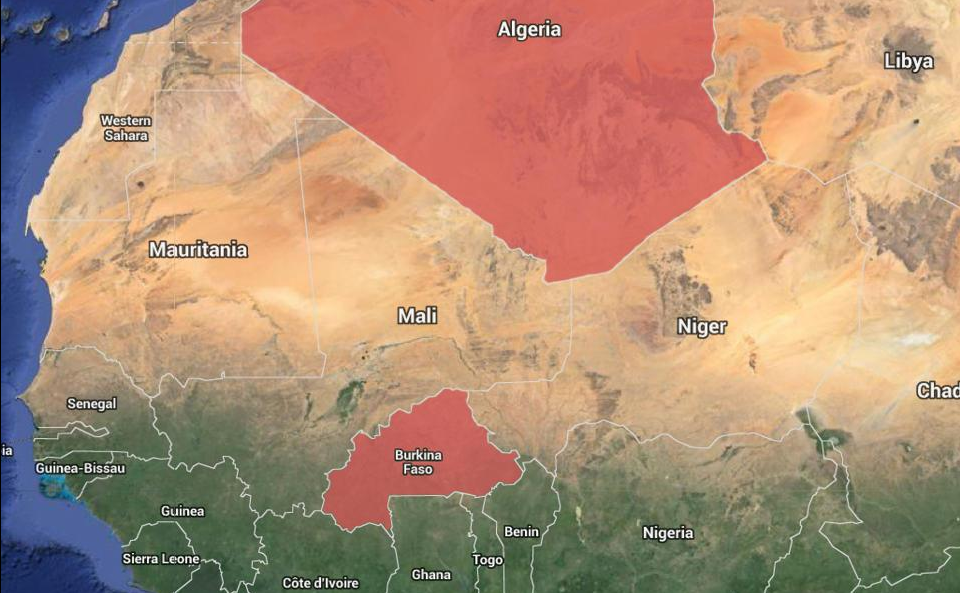 https://www.colindurrant.co.uk/wp-content/uploads/2017/11/gloriosa_rothscildianna.jpg
0
0
Colin Durrant
https://www.colindurrant.co.uk/wp-content/uploads/2017/11/gloriosa_rothscildianna.jpg
Colin Durrant
2014-07-24 13:08:13
2015-01-16 20:07:13
Algerian Flight #AH5017 has crashed with no survivors