Lion mauls Neo Nazi demonstrator

A male, neo-Nazi demonstrator has been seriously injured after climbing into lion enclosure at the Barcelona Zoo.
Dressed in an army uniform, he scaled a security fence and stood in front of a lioness who in typical lion fashion promptly dragged him into a tunnel and mauled him.
Police and firefighters used hoses to try get the lions off the man however it took around 30 minutes before they could rescue the 45-year-old who was covered in scratches and bite marks from the lions who where apparently playing with him. Bit like a cat plays with a mouse.
He was taken to hospital with serious injuries but they are not thought to be life-threatening. Unfortunately, when he wakes up and recovers, it is likely he will still be stupid.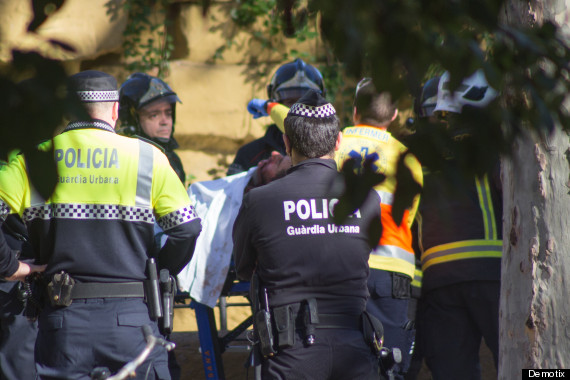 The entire incident happened in front of horrified tourists.
The man was named as Justo Jose MP and has a reputation for demonstrating around the city covered in Nazi Swastikas.
Justo was arrested in November at an anti-abortion protest. It is not clear what his intentions where by jumping into the Lion enclosure but the results are what you would expect should you wish to try the same stunt.
Ignasi Armengol, director of Barcelona Municipal Services said: "The intention was not to kill him, they were just trying to play with him."
https://www.colindurrant.co.uk/wp-content/uploads/2017/11/gloriosa_rothscildianna.jpg
0
0
Colin Durrant
https://www.colindurrant.co.uk/wp-content/uploads/2017/11/gloriosa_rothscildianna.jpg
Colin Durrant
2014-12-11 13:56:05
2015-01-16 19:39:48
Lion mauls Neo Nazi demonstrator