World's first surviving panda triplets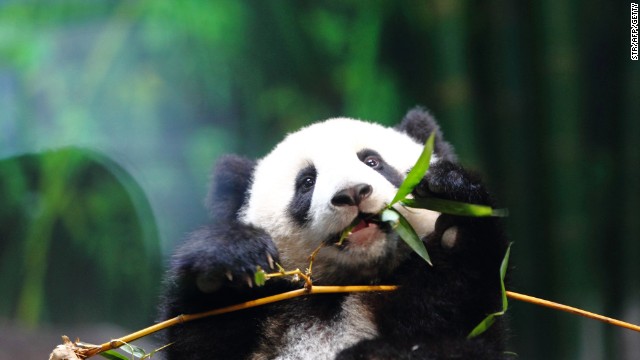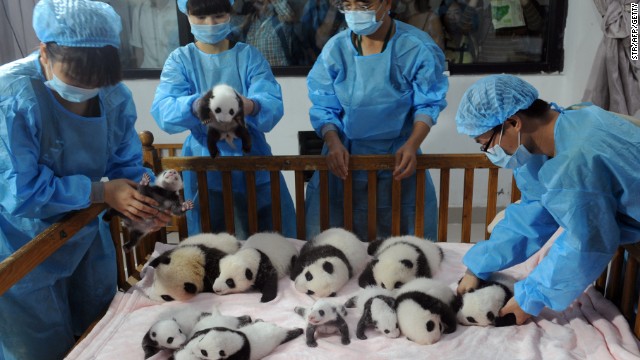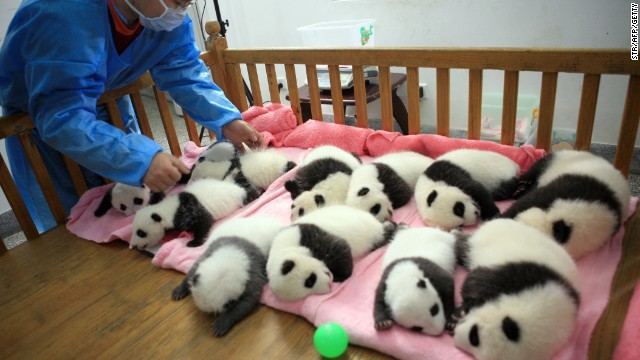 There are very few pandas are born every year. Unfortunately, even fewer of the fragile Panda cubs stay alive for very long.
So, when triplet baby panda's where born recently in China and have so far survived over two weeks, it is seen simply as a miracle.
At birth, the panda cubs, which weighed 122 grams, 90 grams, and 83 grams, respectively. According to all records, they are the only the only living panda triplets in the world.
Juxiao ("chrysanthemum smile") who is 12 years old, gave birth to the cute little cubs on July 29 2014  in China's Chimelong Safari Park which is in the southern city of Guangzhou.
"After nearly half a month under the care of the mother, the babies are very healthy," China Daily reported Dong Guixin (Park Manager) as saying. He also mentioned the delivery took around 4 hours.
The panda cubs have already doubled their weight since birth.
Traditionally, Pandas are known for having very low survival rates, with only a third making it past infancy.
A set of giant panda triplets was born in China, back in 1999 however one died after only three days.
Excitingly, at Edinburgh Zoo in Scotland, another baby panda cub is due within the next few weeks to it's mum Tian Tian.
https://www.colindurrant.co.uk/wp-content/uploads/2017/11/gloriosa_rothscildianna.jpg
0
0
Colin Durrant
https://www.colindurrant.co.uk/wp-content/uploads/2017/11/gloriosa_rothscildianna.jpg
Colin Durrant
2014-08-13 22:03:17
2015-01-16 19:58:24
World's first surviving panda triplets